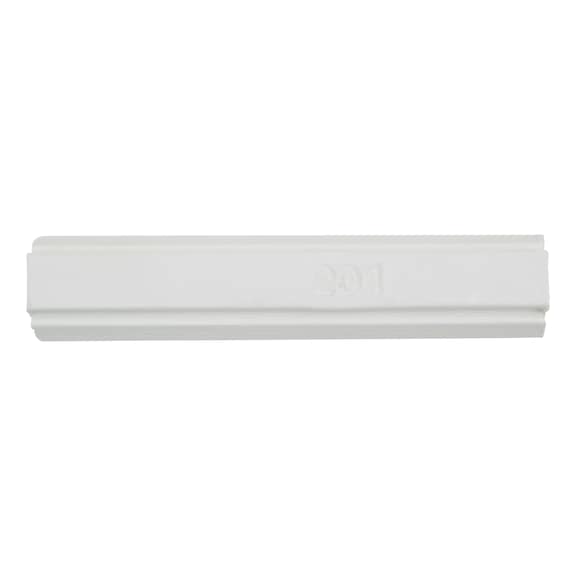 For detailed information, other images and documents, please select individual articles from the following table.
For filling smaller damaged areas that are not later exposed to major loads.
Exclusively for trade customers
Register now and access more than 125,000 products
Call customer service: +49 7940 15-2400
Exclusively for trade customers
Register now and access more than 125,000 products
Call customer service: +49 7940 15-2400
Prices for customers after login
Wide range of colours
Matching colours for a wide range of different wood colours.
Colours can be mixed together
Better matching of the colour tone to the surfaces.
Simple application
Fast and easy filling of small scratches, cracks and open joints.
Inexpensive repair work
Instead of replacement or costly new surface treatment of the whole surface.
Notice
Suitable for indoor use.


Please follow the application instructions included with each assortment pack precisely.


Please note that wood has a natural colour that depends on a wide range of different factors. Therefore, several wax colours should always be used to ensure that the touch-up work does not show.
The usage instructions are recommendations based on the tests we have conducted and our experience; carry out your own tests before each application. Due to the large number of applications and storage and processing conditions, we do not assume any liability for a specific application result. Insofar as our free customer service provides technical information or acts as an advisory service, no responsibility is assumed by this service except where the advice or information given falls within the scope of our specified, contractually agreed service or the advisor was acting deliberately. We guarantee consistent quality of our products. We reserve the right to make technical changes and further develop products.
Application area
Particularly suitable for many types of soft wood. For filling veneer cracks, lengthwise and lateral scratches, holes, dents, small cracks and scratches, and small open joints not subject to greater loads such as cabinet sides, backs or doors.
Instructions
Remove some of the wax with the plastic plane (art. no. 089030530) and process the area to be treated. Remove any further excessive wax using the plastic plane. Trace the wood grain with touching-up materials and restore the pore pattern. Finally, seal the area with clear varnish. For more information, please refer to the technical data sheet.
Select RAL-colour code
!! NOTE: On-screen visualisation of the colour differs from real colour shade!!