Nylon Sanding Fleece Disc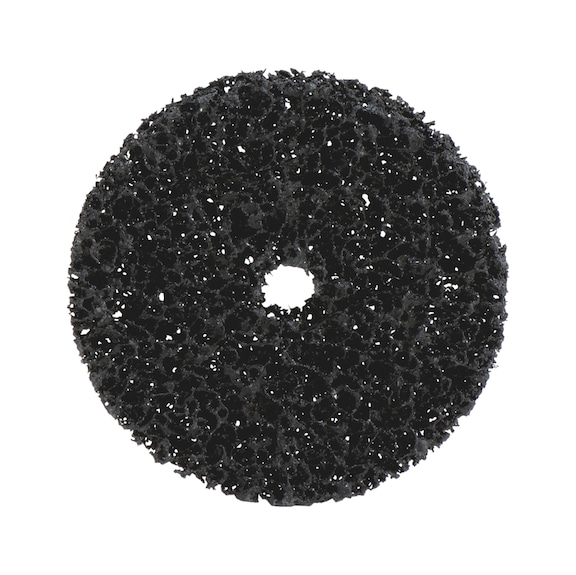 The images are examples. For detailed information, other images and documents, please select individual articles from the following table.
Nylon Sanding Fleece Disc
For use with reusable clamping mandrel
Show availability in Würth trade store
If you have any questions, please call our service hotline at +49 7940 15-2400.
You are not yet a Würth customer or do not yet have access data to the Online Shop? Then
register now
in just a few steps. After a successful check of the entered data, you will have immediate access to the stock inquiry as well as all prices and can immediately order.
Exclusively for trade customers
Register now and access more than 125,000 products
Call customer service: +49 7940 15-2400
Exclusively for trade customers
Register now and access more than 125,000 products
Call customer service: +49 7940 15-2400
Prices for customers after login
Coarsely structured, elastic, abrasive cleaning sanding fleece made of a special combination of synthetic fibres and evenly embedded abrasive grains (silicon carbide).
Design and properties:
flexible, open fleece structure
Ideal adjustment to workpiece geometry for optimum surface contact.
Virtually no clogging due to surface abrasion
Uniform and reproducible sanding results
Reduced heat generation - cool sanding
Continuous exposure of fresh abrasive grain
Uniform, consistent working results and a clean, residue-free surface
Easy-to-handle sanding power
Minimised risk of damaging workpiece surface or removing too much material
Free of metals susceptible to corrosion
No contamination of material surfaces
For use on electric drills, straight grinders and flexible shafts
Notice
Only for use with suitable clamping mandrels and support flanges
Caution: Flange diameter ≥ half the disc diameter
General working and safety instructions:
The maximum permissible speeds may not be exceeded.
Work only with appropriate protective equipment, such as protective goggles, gloves, ear protectors etc.
Attention: Rough-cleaning sanding fleeces are not suitable for edge sanding. Therefore, only sand along and not against material edges!
Observe operating instructions.
Application area
Materials to be processed:
For universal use on virtually all materials. Especially for stainless steel, steel, non-ferrous metals, wood and plastic.
Cleaning welding seams, metal surfaces, wood and plastic
Removing tempering colour, scale, rust, corrosion, dirt and oxide layers, coatings, paints, old brushed-on coatings, synthetic resins, adhesives, gasket residues, cement and concrete residues.
Structuring, line matting, preparation and roughening up of surfaces
Light deburring tasks
Cleaning vehicle underbodies and for various other tasks in car body construction
Select RAL-colour code
!! NOTE: On-screen visualisation of the colour differs from real colour shade!!