Adhesive sealing tape EURASOL® Uni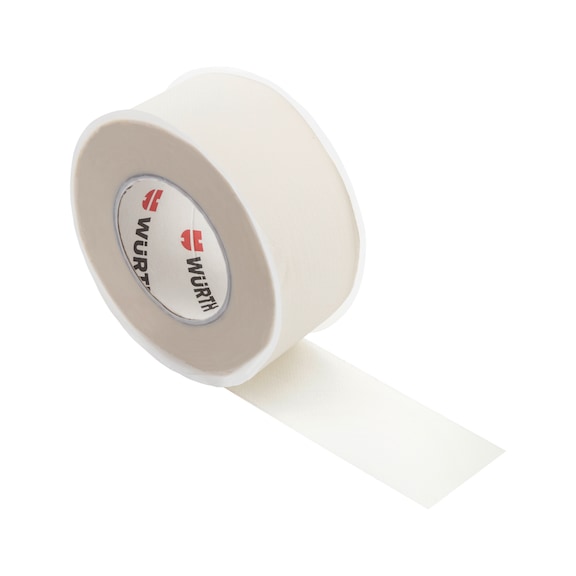 For detailed information, other images and documents, please select individual articles from the following table.
Adhesive sealing tape EURASOL® Uni
Transparent, extremely strong adhesive tape with UV-crosslinking high-performance adhesive and UV-stabilised carrier for façade membranes and universal applications in air and windproof bonding.
Exclusively for trade customers
Register now and access more than 125,000 products
Call customer service: +49 7940 15-2400

Exclusively for trade customers
Register now and access more than 125,000 products
Call customer service: +49 7940 15-2400
Prices for customers after login
UV-stabilised high-performance adhesive
Very high, lasting adhesive strength thanks to innovative adhesive technology, even on many difficult surfaces


Very good resistance to moisture load, thus maximum reliability in rain and wind, especially in the case of bonding outdoors


Processing possible from –10°C
Transparent special carrier
Bonding is almost invisible, even during repairs


Universally applicable, e.g. for coloured façade membranes


UV stabilisation ensures very good UV resistance
Solvent-free
Notice
The adhesive strength builds up over time, with the final adhesive strength reached after approximately 24 hours.
The usage instructions are recommendations based on the tests we have conducted and on our experience; carry out your own tests before each application. Due to the large number of applications and storage and processing conditions, we do not assume any liability for a specific application result. If our free customer service provides technical information or acts as an advisory service, no responsibility is assumed by this service except where the advice or information given falls within the scope of our specified, contractually agreed service or the advisor was acting deliberately. We guarantee the consistent quality of our products. We reserve the right to make technical changes and further develop products.
Application area
Film surfaces:
Permanent bonding of façade membranes, also suitable for partially open façades.


Bonding of overlaps, connections and penetrations as well as repair bonding of vapour retarders, vapour barriers, underlay membrane and roof protection films. Application both indoors and outdoors.
Panel surfaces:
Airtight joint adhesion of OSB boards. Suitable for use outdoors and indoors.
Instructions
The application surface must be dry and free from grease, chips and dust. Fix the sealing strip to the overlap seam by removing just a few centimetres of the masking paper. The adhesive tape is bonded over the entire length by pressing on. Please ensure sufficient contact pressure. Ensure that no standing water can build up in bonded areas. After adhesion, cut the adhesive tape with a knife. Do not subject adhered tape to long-term tension.
Select RAL-colour code
!! NOTE: On-screen visualisation of the colour differs from real colour shade!!